Conference Registration
Registration is mandatory for all conference and workshop participants. Personal badges will be provided to identify registered participants. Click here to go to registration page: CSS Paperplaza.
Registration Desk
On-site registration and registration packet pick-up for all advanced registrations may be done at the conference registration desk. The Registration Desk is scheduled to be open during the following hours:
| | |
| --- | --- |
| Monday, June 29 | 7:30AM – 3:30PM |
| Tuesday, June 30 | 7:30AM – 8:00PM |
| Wednesday, July 1 | 7:30AM – 6:00PM |
| Thursday, July 2 | 7:30AM – 6:30PM |
| Friday, July 3 | 7:30AM – 4:00PM |
Conference Registration Rates and Fees
Registration fees are shown in the table below. Registrants who are members of any of the American Automatic Control Council Societies (AIAA, AIChE, ASCE, ASME, IEEE, INFORMS APS, ISA, SCS and SIAM) may register at the Member rate.
Registration Category
Advance Registration
(By: June 1, 2020)
On-Site Registration
(After: June 1, 2020)
Proceedings
(USB drive)
Conference
Banquet
Paper Upload
Member
$480
$580
Included
Included
Included (up to 4 uploads)
Non-Member
$580
$680
Included
Included
Included (up to 4 uploads)
Student/Retiree
$240
$290
Included
Not Included
Not Included
1-Day Only
NA
$380
Included
Not Included
Not Included
All three-day registered participants will receive admission to the welcome and farewell receptions and one set of the conference proceedings in USB drive format. All one-day registered participants will receive the proceedings in USB drive format. Regular three-day registration also includes the conference banquet ticket. No banquet ticket is included with the one-day or student/retiree registration options. Additional conference banquet tickets can be purchased for $90. Children under 4 are free. Paper upload for authors is available only with Member and Non-Member registration; up to 4 papers can be uploaded for each registration.
Additional Fees
Cost per paper for extra paper upload: $200
Excess Page Charges (Maximum of two excess pages beyond normal page limit): $200 / page
Additional proceedings can be purchased at the registration desk for $20.
Additional Conference Banquet Tickets: $90/each
NEW FOR 2020: To reduce paper waste, the printed program book is optional for all attendees (for a $1 fee).
Cancellation Policy
If an author has uploaded a paper using his or her registration, the registration will not be refunded even if the paper is withdrawn or the author is unable to attend the conference. Other requests for a refund of the advanced registration fee will be processed as follows:
Requests received by the advance registration deadline of May 6, 2020, will be fully honored and all registration charges will be refunded
Requests received between May 6, 2020 and June 10, 2020 will receive a 50% refund.
No refunds will be given for requests received after June 10, 2020.
Workshop Registration
A number of pre-conference workshops will be offered at ACC 2020. See the workshops page for more information. Workshop attendance requires a separate registration payment, as noted below. All prices are in U.S. dollars.
Type

Member/Non-member
By June 1, 2020

Student/Retiree
By June 1, 2020

Regular
After June 1, 2020

Student/Retiree
After June 1, 2020


Two-day
Workshop

$450

$230
$550

$280

Full-day
Workshop

$225

$115
$275

$140

Half-day
Workshop
$120
$60
$140

$70
For questions about registration, please contact: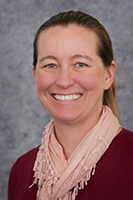 Registration Chair
Kathryn Johnson
Colorado School of Mines & NREL
kjohnson@mines.edu