Best Student Paper Award (Announcement)
The 2020 ACC is pleased to announce a Student Best Paper Award: All primary, first-listed authors of a regular contributed paper who were students at the time of submission are eligible. To be considered for the award, the paper must be nominated by the student's advisor and a blind copy of the nominated paper (i.e. one that has authors' names, affiliations, and self citations removed) must be submitted. The deadline for submission is Friday, October 25th. The nomination must be made through PaperPlaza (From the PaperPlaza main page, click on "Submit a contribution to 2020 ACC" and then "Student Best Paper Nomination.")
Student finalists will be chosen by an awards committee using a double-blind paper evaluation process. The finalists are then required to present their paper at the conference to be eligible to receive the award. Travel expenses including hotel, transportation, conference registration, and meals/incidental expenses (on a per diem basis) will be covered to enable the finalists to attend.
Student Travel Application Instructions
The 2020 American Control Conference Organizing Committee is pleased to provide partial student support for students traveling to the Conference. The 2020 ACC thanks our generous sponsors who make this support possible.
The following three conditions are required for support:
The applicant must have been enrolled as a student at the 2020 ACC paper submission deadline.
The applicant must register for the conference and present a paper.
The applicant must not submit expenses that are being reimbursed from other sources.
Application for student travel support must be made by the student (only). Applicants will be notified of the outcome in advance of the conference. The amount of support will depend on available funds and the number of applicants.
Unfortunately, the 2020 American Control Conference may not be able to cover all of the travel expenses, for qualified students. We have a limited student support budget, but will assist as best we can within these constraints.  While the exact amount of support will not be determined until all applications are received, the following information may be helpful for planning purposes: The 2020 ACC is planning to cover the cost of advance student registration and provide partial lodging support.
Students should not register for the conference until they have been notified of the outcome of their application. The conference registration process may be different for supported students.
Hotel partial support  (exact amount will be announced) is for the conference hotel only and will be paid directly to the hotel. Students are responsible for making their own reservation at the Hilton and for paying the balance to the hotel at checkout. Early hotel reservation is recommended.
For any additional information or questions on Student Programs please contact: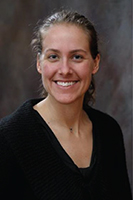 Vice Chair for Student Affairs
Kira Barton
University of Michigan
acc.vcsa@gmail.com