Workshops addressing topics of interest to the controls community will be held on Monday, June 29 and Tuesday, June 30. Three formats are possible: two-day workshops, one-day workshops, and half-day workshops.
Workshop proposals from experts in academia, national laboratories, and industry are invited and should be submitted through PaperPlaza. The system will be open for submissions by July 25, 2019, and the deadline for submissions is September 26, 2019. The proposals should include the following:
topic, rationale, and format (two day, one day, or half day);
list of presenters, along with short biographical sketches and short abstracts of the presentations;
tentative agenda for the workshop; and
target audience and expected number of attendees.
Potential workshop organizers are encouraged to contact the Workshops Chair, Belinda Batten (belinda.batten@oregonstate.edu) prior to submitting proposals if they have questions.
For more information about workshops please contact: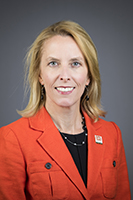 Workshops Chair
Belinda Batten
Oregon State University
belinda.batten@oregonstate.edu