The organizers of ACC 2020 are very grateful to our conference sponsors. Please see information about the sponsors below and look in the program for interaction opportunities. If you are a potential sponsor, please see sponsorship information here: http://acc2020.a2c2.org/sponsorship-opportunities/
Gold Sponsors
MathWorks

The MATLAB and Simulink product families are fundamental applied math and computational tools at the world's educational institutions. Adopted by more than 5000 universities and colleges, MathWorks products accelerate the pace of learning, teaching, and research in engineering and science. MathWorks products also help prepare students for careers in industry worldwide, where the tools are widely used for data analysis, mathematical modeling, and algorithm development in collaborative research and new product development. Application areas include data analytics, mechatronics, communication systems, image processing, computational finance, and computational biology.
For information about MathWorks activities at ACC 2020, please click here.
General Motors

We envision a future of zero crashes, zero emissions and zero congestion, and we have committed ourselves to leading the way toward this future. General Motors has been pushing the limits of transportation and technology for over 100 years. Today, we are in the midst of a transportation revolution. And we have the ambition, the talent and the technology to realize the safer, better and more sustainable world we want. As an open, inclusive company, we're also creating an environment where everyone feels welcomed and valued for who they are. One team, where all ideas are considered and heard, where everyone can contribute to their fullest potential, with a culture based in respect, integrity, accountability and equality. Our team brings wide-ranging perspectives and experiences to solving the complex transportation challenges of today and tomorrow. At General Motors, innovation is our north star. As the first automotive company to mass-produce an affordable electric car, and the first to develop an electric starter and air bags, GM has always pushed the limits of engineering. We are General Motors. We transformed how the world moved through the last century. And we're determined to do it again as we redefine mobility to serve our customers and shareholders and solve societal challenges.

General Motors Contacts at ACC 2020: Jason Rhee and Ruixing Long
For information about General Motors activities at ACC 2020, please click here.
Mitsubishi Electric Research Lab (MERL)

Mitsubishi Electric Research Laboratory (MERL), located in Cambridge, MA, is the North American R&D organization for Mitsubishi Electric Corporation, a $40B global manufacturer of electrical products including elevator and escalators, HVAC systems, electrical power systems, satellites, factory automation equipment, automotive electronics and visual information systems. Controls researchers at MERL collaborate with corporate R&D laboratories, business units in Japan and academic partners around the world to develop new control algorithms and control technologies that extend the performance envelope of these systems.
For students who are interested in pursuing an exciting summer of research, please check out our internship program and learn more at facebook, google, or @MERL_news.
MERL interns work closely with top researchers, and gain valuable industry experience – an impressive 1:1 intern to researcher ratio.
Internships are expected to lead to publications in major conferences and journals.
We offer competitive compensation and relocation assistance.
Boston is a fantastic student-oriented city, home to some of the best universities in the world.
The summer season is especially lively as MERL and Boston are teeming with interns and visitors from all over the world.
Silver Sponsors
SIAM

SIAM publishes textbooks and monographs in print and electronic format. Visit our booth to browse new and bestselling titles, all available at discounted conference pricing. If you're interested in writing a book, an editor is available to explain how SIAM partners with authors to publish books of outstanding quality and accessible pricing. More info: https://www.siam.org/Publications/Books
SIAM Contacts at ACC 2020: Elizabeth Greenspan and Kritin E. O'Neill
Writing a book? Have a question? Talk to SIAM Executive Editor Elizabeth Greenspan: [email protected], who is at the booth during coffee breaks/lunch or available via appointment outside these hours. For available hours at ACC, click here.
For information on books from SIAM, please click here.
Springer Nature

At Springer Nature, our aim is to advance discovery. For over 175 years, we've dedicated ourselves to the academic community, creating value across the publishing process. We deliver an unmatched breadth and depth of quality information which spans top research publications (Nature), outstanding scientific journalism (Scientific American), highly specialized subject-specific journals across all the sciences and humanities, professional publications, databases, and the most comprehensive portfolio of academic books. We use our position and our influence to champion the issues that matter most to the research community – standing up for science, taking a leading role in open research, and being powerful advocates for the highest quality and ethical standards in research.
Quanser

For 30 years Quanser has been the leader in systems for validating control algorithms. With over 80 high-precision plants covering a range of control applications, Quanser solutions focus your valuable time and resources on your core research. Quanser products are trusted by researchers and reviewers for their reliability and repeatability. With over 2,500 institutions and over 3,000 publications, Quanser has a sound reputation in improving educational and research outcomes.
For information about Quanser activities at ACC 2020, please click here.
dSPACE

dSPACE offers universities and research institutions flexible systems that provide all the options necessary for the model-based development of mechatronic controllers in an academic environment. From architecture-based system design and block-diagram-based function prototyping to automatic production code generation and hardware-in-the-loop (HIL) tests, dSPACE products are successfully being used in the classroom and in research projects at internationally renowned universities. To actively support high-end research at universities and the high-quality education of young talents, dSPACE offers its hardware and software products in special kits for universities at a very attractive price. Learn more at dspaceinc.com/ offers for universities.
dSPACE Contact at ACC 2020: Paula Mayrand
For information about dSPACE activities at ACC 2020, please click here.
Bronze Sponsors
Halliburton

Founded in 1919, Halliburton is one of the world's largest providers of products and services to the energy industry. With 60,000 employees, representing 140 nationalities in more than 80 countries, the company helps its customers maximize value throughout the lifecycle of the reservoir – from locating hydrocarbons and managing geological data, to drilling and formation evaluation, well construction and completion, and optimizing production throughout the life of the asset. Halliburton's technology organization provides cutting edge research and innovative solutions to maximize asset value for our customers.
Processes

Processes (ISSN 2227-9717) provides an advanced forum for process/systems related research in chemistry, biology, materials and allied engineering fields. The journal publishes regular research papers, communications, letters, short notes and reviews. Our aim is to encourage researchers to publish their experimental, theoretical and computational results in as much detail as necessary. There is no restriction on paper length or number of figures and tables.
Experimental, theoretical and computational research on process development and engineering

Chemical and biochemical reaction processes

 Mass transfer, separation and purification processes

Mixing, fluid processing and heat transfer systems

Integrated process design and scaleup

Process modeling, simulation, optimization and control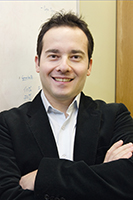 Exhibits Chair
Rifat Sipahi
Northeastern University
[email protected]