Best Student Paper Award 
The Vice Chair for Student Affairs is please to announce the finalists for the Best Student Paper Award: 
"Homotopy Method for Finding the Global Solution of Post-Contingency Optimal Power Flow." SangWoo Park*, Elizabeth Glista, Javad Lavaei, Somayeh Sojoudi
"Accuracy Prevents Robustness in Perception-based Control." Abed AlRahman Al Makdah*, Vaibhav Katewa, Fabio Pasqualetti
"Coordinated Control of UAVs for Human-Centered Active Sensing of Wildfires." Esmaeil Seraj*, Matthew Gombolay
"Carrots or Sticks? The Effectiveness of Subsidies and Tolls in Congestion." Bryce L. Ferguson*, Philip N. Brown, Jason R. Marden
"A fully distributed motion coordination strategy for multi-robot systems with local information." Pian Yu*, Dimos V. Dimarogonas
Student Travel Application Instructions
Submission of requests for student travel awards have opened. There are two options for travel awards, which are described below.
The application process uses the same google form, which can be found here.

The deadline for the student travel application is March 31st, 2020. Note that even thought the deadline has passed, new applicants will be considered on a first come, first served basis."

Traditional Student Travel Award – Requirements:
must have been a student during the initial paper or poster submission

must be presenting a paper or poster at the conference

the award will cover student registration costs (please do not register) and partial hotel costs at the conference hotel (you will need to book your own room, see Roommate Finder

for help finding a roommate)
Non-Traditional Student Travel Award

must be a student

must meet criteria for diversity: e.g. underrepresented minority, person with disability, veteran, first generation student, or other

do not need to be presenting a poster or paper at the conference,

the award will cover student registration costs (please do not register) and hotel costs for a shared room at the conference hotel (you will need to book your own room, see Roommate Finder

for help finding a roommate)
For any additional information or questions on Student Programs please contact: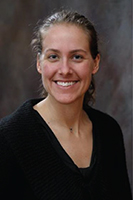 Vice Chair for Student Affairs
Kira Barton
University of Michigan
[email protected]