Conference Registration
The registration rates and fees have changed now that ACC 2020 will be fully online – click here for more information. 
All conference attendees must register using the following link: CSS Paperplaza.
Registration receipts are available through Paperplaza. After logging in via the link above, please
Click "View registration history" in the menu at the top of the page
Click the relevant confirmation number
Click "printer friendly copy," which will give you an official receipt
Repeat steps (2)-(3) as necessary to access additional registrations (e.g., workshops that you registered for later, online registration refunds)
If you have trouble with your receipt, please email the Registration Chair at [email protected]
Registration Help
Registration-related questions during conference should be directed to either
The ACC 2020 Slack workspace's #registrationdesk channel (monitored periodically between 8:00am-6:00pm Mountain Daylight Time), or
The Registration Chair via

[email protected]
Conference Registration Rates and Fees
Registration fees are shown in the table below. Registrants who are members of any of the American Automatic Control Council Societies (AIAA, AIChE, ASCE, ASME, IEEE, INFORMS APS, ISA, SCS and SIAM) may register at the Member rate.
Registration Category
Registration
Proceedings

Conference
Banquet
Paper Upload
Member
$150
NA
NA
Included (up to 4 uploads)
Non-Member
$250
NA
NA
Included (up to 4 uploads)
Student/Retiree
$75
NA
NA
Not Included
1-Day Only
NA
Proceedings will be available for download for all conference participants.
Paper upload for authors is available only with Member and Non-Member registration; up to 4 papers can be uploaded for each registration.
Additional Fees
Cost per paper for extra paper upload: $200
Excess Page Charges (Maximum of two excess pages beyond normal page limit): $200 / page
Cancellation Policy
If an author has uploaded a paper using their registration, the registration will not be refunded even if the paper is withdrawn or the author is unable to attend the conference. Other requests for a refund of the advanced registration fee will be processed as follows:
Requests received by the advance registration deadline of May 6, 2020, will be fully honored and all registration charges will be refunded
Requests received between May 6, 2020 and June 10, 2020 will receive a 50% refund.
No refunds will be given for requests received after June 10, 2020.
Workshop Registration
A number of pre-conference workshops will be offered at ACC 2020. See the workshops page for more information. Workshop attendance requires a separate registration payment, as noted below. All prices are in U.S. dollars.
Type

Member/
Non-Member
Student/Retiree


Full-day or Half-day
Workshop

$120

$60
Half-day
Workshop
$120
$60
For questions about registration, please contact: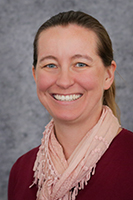 Registration Chair
Kathryn Johnson
Colorado School of Mines & NREL
[email protected].